Benediction Coding Party #3
Benediction Coding Party is an Amstrad demoparty organized by Eliot / Benediction and takes place from October 27th to 30th 2023 in Gavray sur Sienne (50450), France. Meet CPC enthusiasts in a convivial atmosphere and share knowledge with them.
You can read last year's report on Memory Full. There were also some releases!
Location
The building will provide a main hall for up to 50 people. The doors will open on Friday at 10:00 until Monday at 16:00.
There will be a sleeping area on the stage in the hall, don't forget your sleeping bag and your mattress! Toilets and sinks will be available on site, while showers will be located 300m away.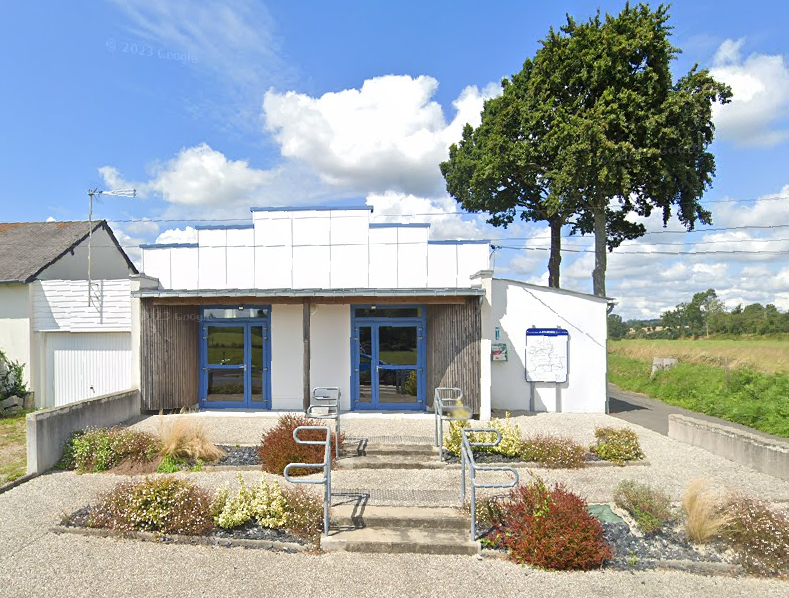 Travel by car
The party will be held at Salle polyvalente, 44 rue de la Poterie, 50450 Gavray sur Sienne, France (Google Maps). You can easily reach the party place by taking the A84 motorway.
Travel by train
There are 3 possibilities: you can arrive in Villedieu-Les-Poêles, Folligny (on the line Paris / Granville), or Coutances (if you like connections). The organizing team can pick you up at the railway station. All three are at a 15 minute drive to the party place.
Entrance fee
The entrance fee is 18 euros per day, including drinks and food.
If you are interested by having a look and spend a few hours over a coffee (beer and whisky courtesy of Beb) with passionate people, the fee is 3 euros.
Competitions
The competitions are an opportunity to create something and show it on the big screen! The productions can be submitted at the party place or as a remote entry by e-mail. The deadline is Saturday 28th of October (23:00). Each category winner will be rewarded! Here is the list of the competitions with their rules:
Combined Demo / Intro
No size limit.
The entry must be runnable on CPC 6128 or 6128 Plus, without any extension.
Graphics
All formats / modes are allowed.
The entry must be submitted with its viewer program runnable on CPC or Plus.
Some tools: IMPdraw, Ocp Art Studio, GrafX2
Music
Remote entries
Allowed for every competitions.
Mail us your entry before Saturday 28th of October (23:00).
First time at an Amstrad Party?
You are more than welcome! Experienced sceners will be happy to share their knowledge with you. No matter your level or if you have ever released something.
Other oldskool platforms are also welcome! The organising team will bring some of them: C64, Spectrum +3, Atari ST and Atari XL. Come to show us what you can do with these cool computers!
Contact
You can reach Eliot by mail: eliot (dot) benediction (at) gmail (dot) com or on Discord.
Visitors
36 visitors registered so far. Add yourself to the list...
| | |
| --- | --- |
| 1. Eliot/Benediction | 27-28-29-30 |
| 2. roudoudou / Praline | 27-28-29-30 |
| 3. Hicks / Vanity | 27-28-29-30 |
| 4. Barjack/Praline | 27-28-29-30 |
| 5. Breiztiger / CPC-P0wer | 28 |
| 6. Ast^iMP4CT | 27-28-29-30 |
| 7. Cmp^iMP4CT | 27-28-29-30 |
| 8. Kris/Impact | 27-28-29 |
| 9. Fredouille / CPC-Power | 27-28-29 |
| 10. TotO | 27-28-29-30 |
| 11. PulkoMandy / Shinra | 27-28-29-30 |
| 12. Beb / Vanity | 27-30 |
| 13. MvKTheBoss | 27-28-29-30 |
| 14. Golem13 / RS | 27-28-29-30 |
| 15. Vasyl/SWEET16^Joker | 27 |
| 16. Kru$ty/Benediction | 28-29-30 |
| 17. Sid^iMP4CT | 27-28-29-30 |
| 18. Sim1 / Wanted Team, Lamers, ... | 27-28-29-30 |
| 19. Zisquier / Amstrariga | 28-29 |
| 20. Targhan / Arkos | 27-28-29-30 |
| 21. Super Sylvestre / Les Sucres en Morceaux | 27-28-29-30 |
| 22. Teopl | 27-28-29 |
| 23. Dom908 | 28 |
| 24. Giherem | 29-30 |
| 25. Genesis8bit | 27-28-29-30 |
| 26. bmw524 | 30 |
| 27. Bouba / DBT | 28-29 |
| 28. Nicky One / DBT | 28-29 |
| 29. Wild / Crack'nRom | 29 |
| 30. Toug / Cpc Fanz Bzh | 29 |
| 31. Zik / Futurs' | 27-28-29-30 |
| 32. RedBug / Crazy Piri | 27-28-29 |
| 33. Shaan1974 / Crazy Piri | 27-28-29 |
| 34. OffseT / Futurs' | 27-28-29-30 |
| 35. cRACKy | 27-28-29-30 |
| 36. Tom et Jerry / GPA | 27-28-29-30 |